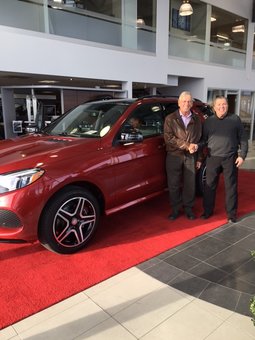 I have only good words for all the sales staff and especially Alayn Provencher who answered every questions and made the purchase of my new 2016 GLE a pleasent experience.
Thank you to all the staff. I will certainly be back.
Seller: Alayn Provencher
Anthony was exceptional, he was very professional, proactive and provided....
Read more

>
Seller: Anthony Bonneau
Please be informal that Mr. Bonneau proved to be very professional, cordial,...
Read more

>
Seller: Anthony Bonneau